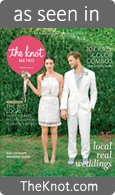 Check us out on The Knot!
I recently had the amazing opportunity to create custom pinwheels (a wall of them) for the Ralph Lauren NYC creative team.
This slideshow requires JavaScript.
Check out our pinwheel feature in this month's copy of  Pregnancy and Newborn. Such a great theme for a party (weather)!!
Paper Polaroid is featured in the Molly Makes Weddings (the book edition)
">
Our Glittered trees were featured in the Dutch magazine 'Ariadne at Home' December 2012 issue
Find us in the Feb 2013 issue of 'Vintage Charm' magazine.
SEE OUR PINWHEELS TWIRL IN ACTION IN THIS VIDEO:
Our pinwheels are in the informational video for the NEW Foonf carseat (available summer 2012) On the website click the VIDEO link ..our pinwheels can be seen @ 00:07 and 2:39 on the video timeline.
click link below (in red) :
We were featured on Tori Spelling's blog. Must haves for November!
See our mention in the popular Canadian blog, "Wedding Obsession" Click the image below to view
Queensland Bride Magazine (above)
One of the top Seattle Wedding Resource Guide featured our hearts
We were  honored to have our garlands featured on Brides.com:
And also on Good Housekeeping.com:
To visit my Etsy shop, "Paper Polaroid," click here:
Save